Whether it's your first time pursuing psychiatry or you're looking to change providers, you may have a lot of questions to make sure our clinic is the right fit for you. Check out some of the most commonly asked psychiatry and TMS questions below.
CAN I GET A SAME-DAY APPOINTMENT?
WILL MY INSURANCE COVER MY VISIT?
We currently accept Carefirst, Blue Cross and Blue Shield, Aetna, Cigna, Evernorth, Anthem, Oscar Health, Oxford Health, Medicare, Medicaid, and United Healthcare.
DO YOU OFFER EVENING OR WEEKEND APPOINTMENTS?
I SEE YOU'RE LOCATED IN THE CITY; IS THERE FREE PARKING?
We validate our clients' parking when they park in the lot to the left of the Lighthouse building.
WHAT IS NEUROSTAR TRANSCRANIAL MAGNETIC STIMULATION (TMS)?
Transcranial magnetic stimulation, often referred to as NeuroStar TMS, is a noninvasive procedure that uses magnetic fields to stimulate nerve cells in the brain to improve symptoms of depression. TMS is typically used when antidepressant medications haven't been effective, have ceased working, or as an alternative to medication. NeuroStar Therapy has also been approved to treat obsessive compulsive disorder.
HOW DOES TMS WORK?
Neurostar TMS involves delivering magnetic pulses to specific parts of the brain.
HOW LONG IS NEUROSTAR THERAPY?
A typical initial course of treatment is about 19-37 minutes daily over 4-6 weeks.
WHAT DOES TREATMENT LOOK LIKE?
When you arrive for your treatment session, your doctor will place an electromagnetic coil on your scalp near your forehead and identify your target treatment area. Your TMS technician will administer short magnetic pulses that will be directed into the specified area of the brain.
NeuroStar TMS does not require anesthesia or sedation. In fact, you will remain awake, alert, and comfortably seated during sessions. During your appointment, you can read a book, watch TV, or play on your phone. Since you will be fully alert during treatment, you can drive yourself to and from your appointment. You can also resume your daily activities immediately following sessions.
IS TMS A GOOD ALTERNATIVE FOR PATIENTS WHO CANNOT TOLERATE THE SIDE EFFECTS OF ANTIDEPRESSANT MEDICATION?
NeuroStar TMS does not circulate in the blood throughout the body, so it does not have side effects like weight gain, sexual dysfunction, nausea, dry mouth, sedation, etc. The most common side effects reported during clinical trials were headache and scalp discomfort —generally mild to moderate—occurring less frequently after the first week of treatment.
DOES NEUROSTAR TMS HURT?
The most common side effect is pain or discomfort at or near the treatment site.
There is also a rare risk of seizure associated with the use of TMS therapy (<0.1% per patient). Visit neurostar.com for full safety and prescribing information.
ARE THERE SIDE EFFECTS?
There are few reported side effects of TMS. Most common side effects reported are headaches, scalp pain, and facial twitching. 
DOES TMS ACTUALLY WORK?
Many clinical studies show the effectiveness of TMS for depression. Data from the Journal of Clinical Psychiatry shows that most people who try TMS (more than 50%) will experience significant improvement. Additonal data show that 83% of people felt better while 62% no longer had depression symptoms.
IS NEUROSTAR TMS COVERED BY INSURANCE?
A vast majority of commercial and Medicare plans have recognized the effectiveness of treating depression with TMS therapy and now cover TMS as part of their plans. At Omi Psychiatry & TMS, we currently accept Carefirst, BlueCross and BlueShield, Aetna, Cigna, Evernorth, Anthem, Oscar Health, Oxford Health, and United Healthcare. We will soon be accepting Medicare and Medicaid plans. 
CAN I ATTEND TMS SESSIONS VIRTUALLY?
All NeuroStar TMS sessions require that clients be in person. 
HOW DO I KNOW IF NEUROSTAR TMS IS RIGHT FOR ME?
Fill out
this short form
and schedule an appointment today to see if TMS is a right fit for you. 
We also encourage you to watch this video by Dr. Omotade to help you further determine whether TMS is right for you.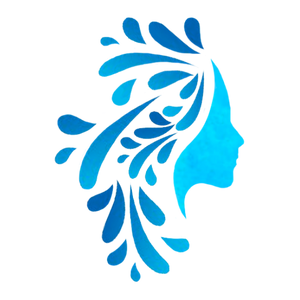 Testimonials
What They Say

"Dr. Omotade is excellent. She truly listens to all my concerns, answers all my questions, and works with me for a plan of care I am comfortable with. Dr. Omotade has been working with me on my anxiety for about a year, and I'm so grateful about where I am today, compared to where I was a year ago. I still have some ways to go, but between her care and therapy, I'm in a much healthier space."
"Dr. Omotade has been patient, kind, compassionate, and a great listener as I navigate my mental health as a newly-disabled woman. As a woman of color, I was looking for a psychiatrist who would understand my plight without the stigma of judgment. I've found that with Dr. Omotade. She treated me by immediately navigating treatment options with me and following up with me to monitor my care. She is the doctor every patient deserves."
"I've only had my intake so far but I can already tell how amazing Dr. Omotade and Mel are. They gave me so much time and space to tell them my story and they listening so closely. Their compassion and expertise are so very clear. Highly recommend!"
"Excellent and compassionate questions and treatment."
I was treated by Dr. Omotade with TMS therapy in the fall of 2022. The effect was life-changing. I had always struggled with severe depression and continual suicidal ideation. Over the course of receiving the treatment it started off with little changes only my boyfriend I live with noticed. Over time even I saw the benefits. Until one day I was getting ready for bed and realized I hadn't thought of suicide once. That was a huge turning point. From there I saw myself having energy to do more things. I felt the depression slipping away and being able to better function in life again. It's been life-changing to not have that weight pressing down on me every day. Overall, my experience was wonderful from start to finish Trish was excellent of taking care of my treatment every day. Dr. Omotade was wonderful throughout this whole process. It was the best experience with a medical professional, my issues were seen and heard.
Awesome staff, clean office, amazing mental health professionals! Dr.O and Mel are the best. The front desk staff is always so nice and caring too.
The NeuroStar Advanced Therapy System is indicated for the treatment of depressive episodes and for decreasing anxiety symptoms for those who may exhibit comorbid anxiety symptoms in adult patients suffering from Major Depressive Disorder (MDD) and who failed to achieve satisfactory improvement from previous antidepressant medication treatment in the current episode. The NeuroStar Advanced Therapy system is intended to be used as an adjunct for the treatment of adult patients suffering from Obsessive-Compulsive Disorder (OCD). NeuroStar Advanced Therapy is only available by prescription. A doctor can help decide if NeuroStar Advanced Therapy is right for you. Patients' results may vary. Visit neurostar.com for full safety and prescribing information.