GET A Virtual tour of our baltimorE clinic
At Omi Psychiatry & TMS, we understand that the environment can greatly impact a patient's mental health and wellbeing. Therefore, we strive to create a calming and comfortable environment for all our patients.
Our warm and welcoming lobby will greet you, and our patient consultant rooms, where you'll meet with our compassionate team, are private and comfortable.
We also have a dedicated private room for our TMS machine, which is operated by experienced professionals. The room is designed to be soundproof and comfortable, ensuring that you have a peaceful and uninterrupted session.
We are committed to providing our patients with the best possible care and support, both medically and emotionally.
Where you'll meet with our clinical team: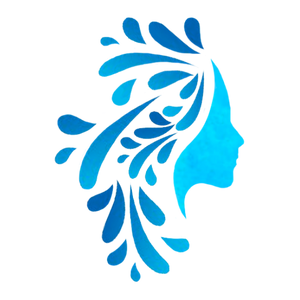 Testimonials
What They Say

"Dr. Omotade is excellent. She truly listens to all my concerns, answers all my questions, and works with me for a plan of care I am comfortable with. Dr. Omotade has been working with me on my anxiety for about a year, and I'm so grateful about where I am today, compared to where I was a year ago. I still have some ways to go, but between her care and therapy, I'm in a much healthier space."
"Dr. Omotade has been patient, kind, compassionate, and a great listener as I navigate my mental health as a newly-disabled woman. As a woman of color, I was looking for a psychiatrist who would understand my plight without the stigma of judgment. I've found that with Dr. Omotade. She treated me by immediately navigating treatment options with me and following up with me to monitor my care. She is the doctor every patient deserves."
"I've only had my intake so far but I can already tell how amazing Dr. Omotade and Mel are. They gave me so much time and space to tell them my story and they listening so closely. Their compassion and expertise are so very clear. Highly recommend!"
"Excellent and compassionate questions and treatment."
I was treated by Dr. Omotade with TMS therapy in the fall of 2022. The effect was life-changing. I had always struggled with severe depression and continual suicidal ideation. Over the course of receiving the treatment it started off with little changes only my boyfriend I live with noticed. Over time even I saw the benefits. Until one day I was getting ready for bed and realized I hadn't thought of suicide once. That was a huge turning point. From there I saw myself having energy to do more things. I felt the depression slipping away and being able to better function in life again. It's been life-changing to not have that weight pressing down on me every day. Overall, my experience was wonderful from start to finish Trish was excellent of taking care of my treatment every day. Dr. Omotade was wonderful throughout this whole process. It was the best experience with a medical professional, my issues were seen and heard.
Awesome staff, clean office, amazing mental health professionals! Dr.O and Mel are the best. The front desk staff is always so nice and caring too.